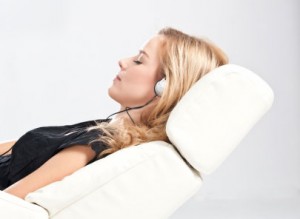 Does the thought of visiting a dental office fill you with fear? Do you get nervous or anxious leading up to or during dental treatment? To help those with dental anxieties feel at ease, Dr. Charles Peter may recommend sedation dentistry in Clearwater, Florida.  Sedation dentistry is the use of medication to help anxious patients feel comfortable before and during dental procedures. Our dental office can recommend oral sedation to make your dental visit as pleasant as possible.
With oral sedation, Dr. Peter will have you take a small pill or similar medication about an hour before your dental visit which will produce a mild to moderate sedation. While sedated for the dental visit, you will feel drowsy and very relaxed and often times even fall asleep.  In addition we provide headphones for you to play your favorite music all leading to a much more relaxed experience.
If you would like more information on sedation for your dental care and to schedule your next appointment, contact our dental office today.