Our dental team is calming, relaxed, and professional. We are committed to making your visit with Dr. Charles Peter as comfortable and pleasant as possible. To learn more about us and to schedule your next appointment with our dentist, contact our dental office in Clearwater, Florida, today.
Gail – Certified Dental Assistant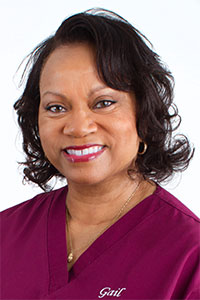 Hi, my name is Gail and I am a nationally certified dental assistant with over 30 years of experience. This certification includes expanded functions, radiology and teaching. I have had the great honor of working chairside with Dr. Charles Peter for over 9 years. I am very proud to be a part of this office, which has a strong commitment to quality patient care.
I am originally from Indianapolis, Indiana. I have three adult children and eight grandchildren, including two sets of twins.
In my spare time, I enjoy photography, volunteering at church, bike riding and relaxing on the beach.
---
Lynne – Registered Dental Hygienist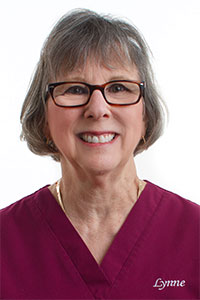 Hi! My name is Lynne and I have been a registered dental hygienist since 1977. I love each and every day of getting to know my patients as my friends and treating them as if they were family. Dental health is the opening to the entire body and having a healthy mouth is important for having a healthy body. Helping my patients learn how to maintain good dental health is my goal.
I was born and raised in Pinellas County, but received my degree at Armstrong State College in Savannah, Georgia. After few years of dentistry across Georgia and South Carolina, I returned to home in 1984. My husband, Jim, and I have two adult children and a beautiful granddaughter. One of my favorite hobbies is handbells and I direct and ring at my church. I also love to scrapbook and enjoy my time with family and friends.
---
Lisa – Registered Dental Hygienist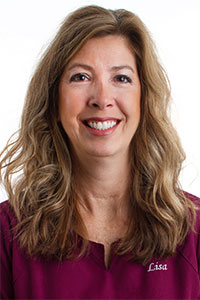 I am a graduate of the Louisiana State University Dental Hygiene Program and have been practicing since 1995. What I find most rewarding about being a dental hygienist is making the patients feel comfortable and educating them on the importance of maintaining a healthy mouth. I enjoy building relationships with my patients and treating them like family.
My husband and I are originally from New Orleans and moved to Florida in 1998 with our twin sons. My hobbies include cooking and being outdoors boating, kayaking, and gardening. I also design jewelry.
---
Beverly – Patient Care Coordinator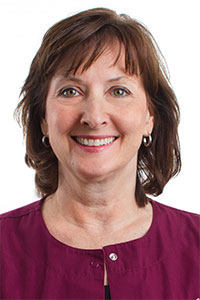 My day revolves around the administrative work of the front desk but my main focus is taking care of our patients. I love people and it is important to me that each and every patient feels at ease and cared for when they are in our office. My education is in healthcare, so caring for others is a part of what I enjoy.
I have been married for 36 years and have been blessed with two wonderful children, a great son-in-law and a beautiful granddaughter. Family is a priority; so working in a practice where patients are family is a perfect fit for me. My hobbies include quilting, baking and enjoying time with family and friends.
---
Sam – Dental Assistant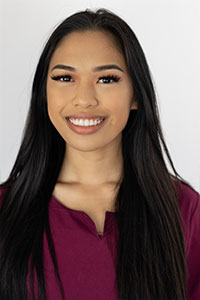 My name is Sam, and I am a dental assistant to Dr. Peter. I completed my dental assisting externship with Dr. Peter and was happy to be able to accept a position in his office. Currently, I am in school at University of South Florida completing my bachelor's degree as I plan on attending dental school in the future. I am also proud to say that I recently became a U.S. citizen. When I'm not working or going to school, I enjoy thrift shopping and relaxing at the beach. I truly enjoy learning. Being given the opportunity to meet and assist in the care of our patients means a lot to me.