Our dental team is calming, relaxed, and professional. We are committed to making your visit with Dr. Charles Peter as comfortable and pleasant as possible. To learn more about us and to schedule your next appointment with our dentist, contact our dental office in Clearwater, Florida, today.
Gail – Certified Dental Assistant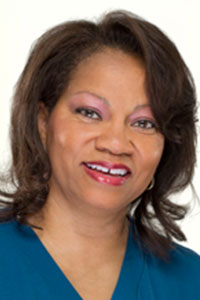 Hi, my name is Gail and I am a nationally certified dental assistant with over 27 years of experience. This certification includes expanded functions, radiology, and teaching. I have had the great honor of working chairside with Dr. Charles Peter for over 6 years. I am very proud to be a part of this office, which has a strong commitment to quality patient care.
In my personal life: I moved to Florida from Maryland in 2007. I have three adult children and six grandchildren, including two sets of twins.
In my spare time, I enjoy photography, volunteering at church, bike riding, and relaxing on the beach.
---
Lynne – Registered Dental Hygienist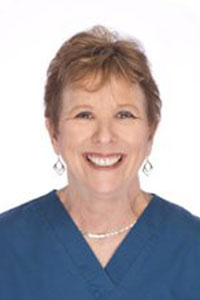 Hi! My name is Lynne and I am a registered dental hygienist with over 35 years of experience and I love each and every day of it. Getting to know my patients as my friends and treating them as if they were my family is what I enjoy most about my job.
Dental health is the opening to the entire body and having a healthy mouth, including not only the teeth, but the gums and tissue is foremost in having a healthy body. Helping my patients learn how to maintain good dental health is my goal.
I received my training at Armstrong State College in Savannah, Georgia but I am a local native Floridian, as I was born in St. Petersburg and graduated from Clearwater High School. My husband Jim and I have two adult children and a beautiful granddaughter. One of my favorite hobbies is being the director of two handbell choirs and I am very active at the Palm Harbor United Methodist Church. I also enjoy scrapbooking and I love spending time with family and friends.
---
Lisa – Registered Dental Hygienist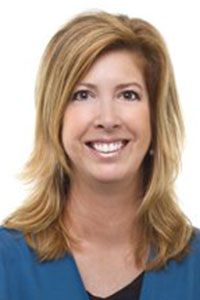 I am a graduate of the Louisiana State University Dental Hygiene Program and have been practicing since 1995. What I find most rewarding about being a dental hygienist is making the patients feel comfortable and educating them on the importance of maintaining a healthy mouth. I enjoy building relationships with my patients and treating them like family.
My husband and I are originally from New Orleans and moved to Florida in 1998 with our twin sons. My hobbies include cooking and being outdoors boating, kayaking, and gardening. I also design jewelry.
---
Beverly – Patient Care Coordinator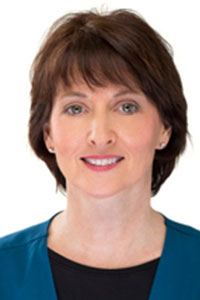 The majority of my job revolves around the front desk, though on occasion I am called on to assist chairside with Dr. Charles Peter. My main focus is taking care of our patients. I love people and it is important to me that each and every patient feels at ease and cared for when they are in our office. My education background is in healthcare and I've been managing the administration of a dental office over 30 years.
I have been married for 33 years and have been blessed with two wonderful children. Family is of utmost importance to me, so having my adult children living close-by is wonderful. I utilize my free time with being active in my church, quilting, and baking.
---