Charles A. Peter, DMD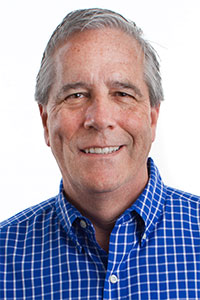 I have been interested in the field of dentistry since I was a child. My goal has been to make everyone as comfortable as possible and to help patients achieve beautiful, healthy smiles. I feel that everyone's general health and appearance is intimately linked to the health of their teeth and smiles. With my care and training, I feel that anyone can achieve a high level of dental health, translating into a higher quality of life for our patients.
Education
Bachelor of Science in Chemistry at the University of Central Florida
Doctor of Medical Dentistry at the Washington University School of Dental Medicine in St. Louis
Continuing Education
I have completed the Misch Implant Institute Training for advanced restorations of implants. This has given me the skills to help patients rebuild their dental health through dental implants. I have attended advanced training in cosmetic and restorative dentistry at LSU, in addition to occlusion and complete mouth reconstruction training with the Dawson Academy from St. Petersburg and the Spear Academy from Seattle.
Professional Memberships
American Dental Association
Florida Dental Association
West Coast Dental Association
Upper Pinellas County Dental Association
International Congress of Oral Implantology-Fellow
American Academy of Implant Prosthodontics-Fellow
Volunteer with Gulf Coast Outreach Clinic
Outside the Office
I moved extensively growing up, both in the States and overseas, and now reside in Palm Harbor with my wife, Bev. I am proud of my family and having my son, daughter, and her husband living locally is a blessing. I also enjoy my new role as a grandfather. Some of my favorite hobbies are woodworking, computers, and playing golf. I'm also actively involved with my church and enjoy studying the Bible.